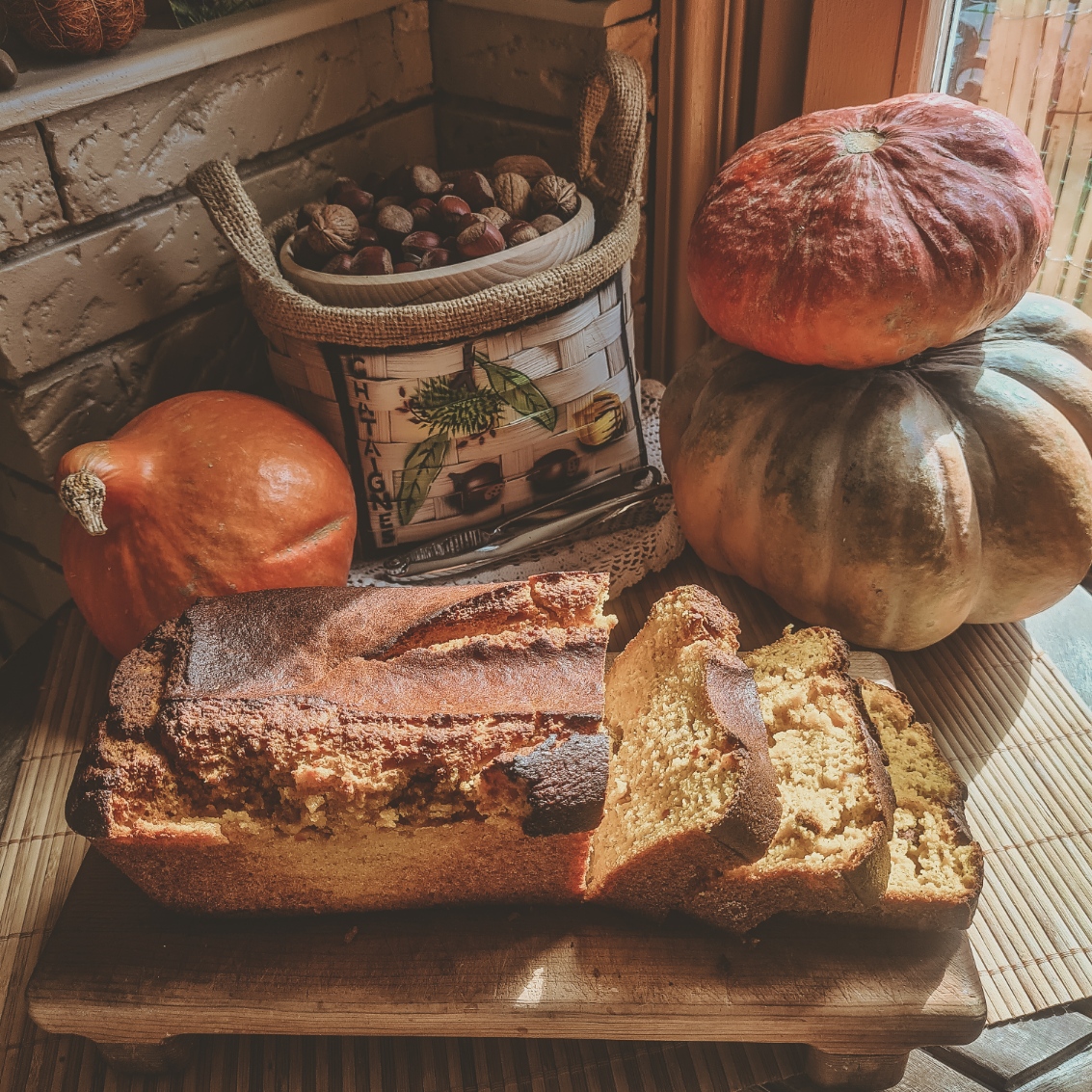 🤎A delicious pumpkin spice cake to get into the autumn mood!
There is no flavor that defines autumn as much as pumpkin, and I love to twist it in so many ways! In a previous article, I shared with you my pumpkin pie recipe, perfect for a Harry Potter binge-watching night, and some time soon (this year or the next), I'll share with you my Pumpkin Spice Syrup recipe (for now, I need to try different way to be sure I offer you the best one =) ! This year, I wanted to change from my traditional pie and see if my pumpkin purée could be twisted into a pumpkin and spice cake, and the answer is yes !
Ingredients :
450 g of pumpkin
4 eggs
150g of flour
150g of almond powder
100g brown sugar
25g of vanilla sugar
1 tbsp of peanut butter (crunchy is the best)
1 handful of grounded nuts (almonds, hazelnuts, cashew…)
120g of melted salted butter
5cl of maple syrup
10cl of boiled cider
1 small packet of dry yeast
1 to 4 teaspoons of cinnamon powder (according to your taste)
1 to 4 teaspoons de ginger powder (according to your taste)
1 to 4 teaspoons de cardamom powder (according to your taste)
1 to 4 teaspoons of vanilla extract
Instructions :
Peel, seed and cut the pumpkin into pieces. Stew with 20g of butter, 5cl of water and 5cl of almond milk for about 20min, until you can mash everything (manually or in a blender).
Preheat the oven thermostat 6.
Whisk the eggs with the brown sugar, maple syrup and vanilla sugar.
Add the melted butter, the boiled cider and the pumpkin purée.
Gradually add the flour, almond powder, grounded nuts, peanut butter, vanilla extract and spices.
Butter and sugar your cake mold, pour the batter into it and bake for 45min to 1 hour (check regularly), until it gets golden and puffy.
Serve warm or cold, with a scoop of ice cream and/or whipped cream ! And bon appétit !