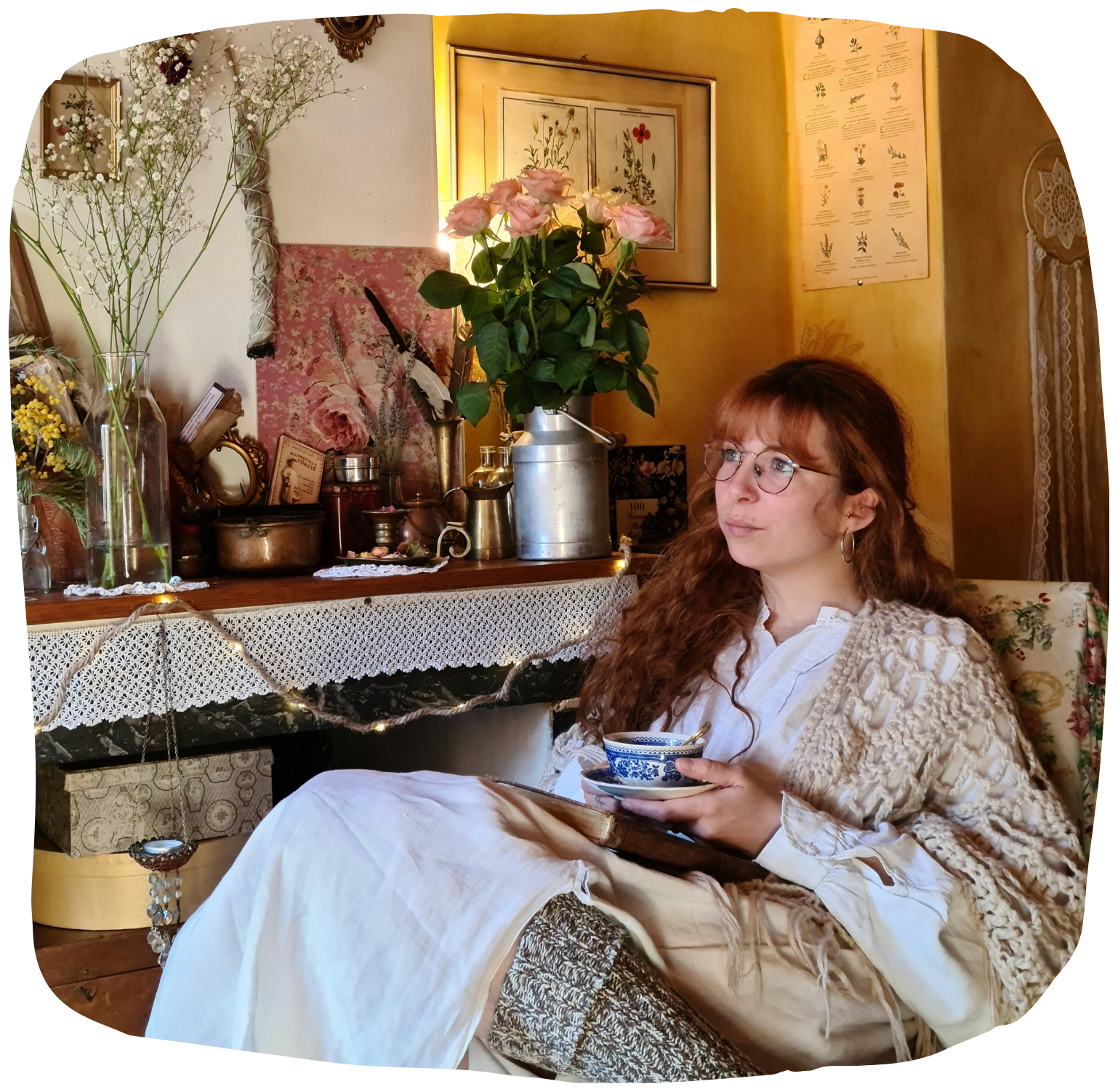 Hello my dear creative dreamers !
Writer, artist, woodland witch, library mouse, mountains dreamer, I cultivate every day my passion and love for imagination and creativity.
After a literary baccalaureate, I lived in India where I trained in wellness and ayurveda. I traveled in Asia, Europe and Russia before returning to France to follow a coach training course and write my first novel. I took a degree in litterature at university before going back to live abroad for a year, in French Polynesia.
Today, at 30 years old, after two novels published in Editions Charleston and Pocket (french), a literary prize and a third fantasy novel in progress, I use my knowledge and my dynamism to accompany you, beginners or confirmed, in your writing process and editorial work!
Looking forward to reading you and joining you in the most beautiful of adventures, creation !
My cosy illustrations and stationery shop