☕ Drink tea – Read books – Write stories – Stay cozy – Be happy 🕯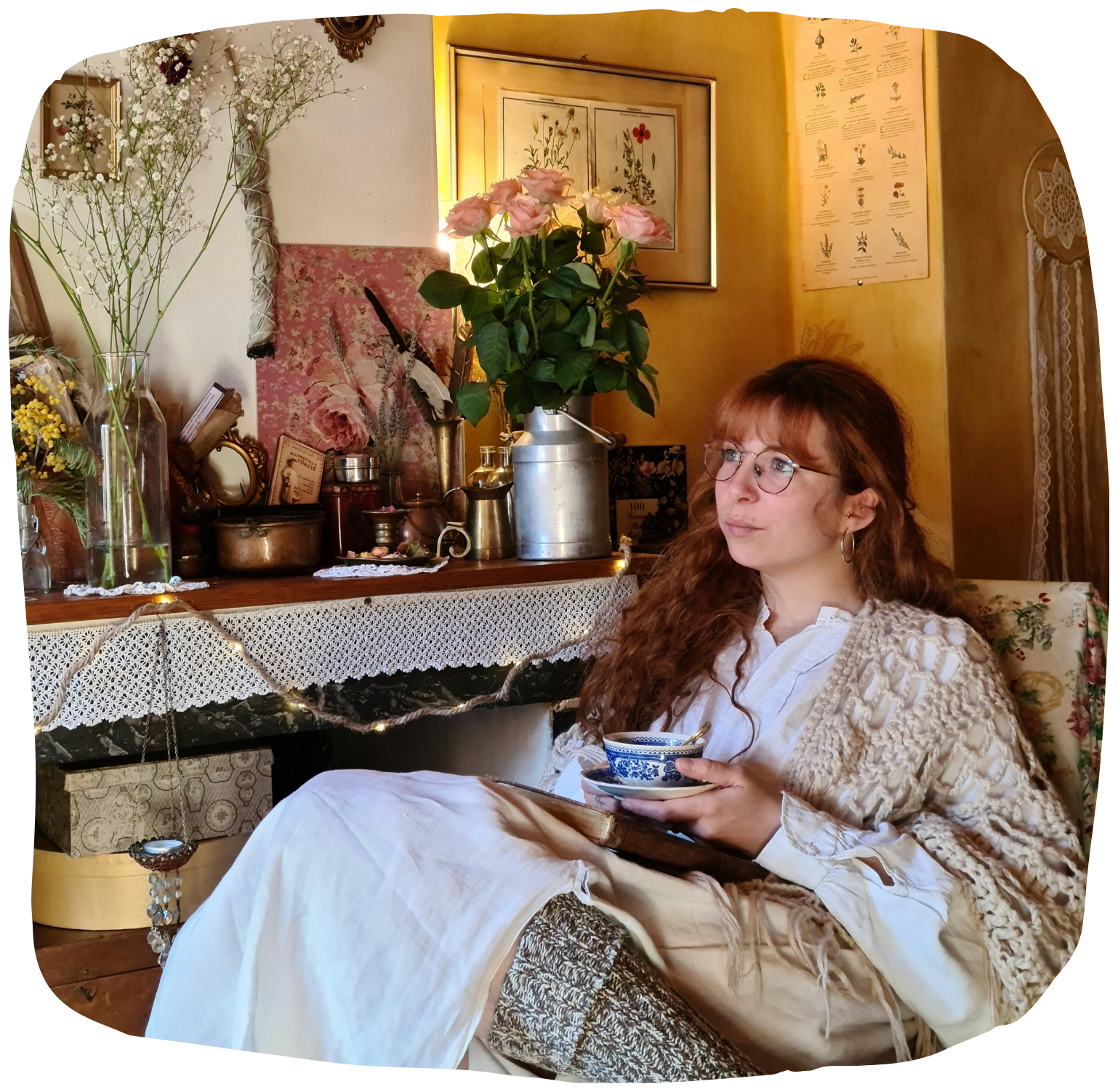 🕯️Who am I ?🕯️
I am Livia Meinzolt, writer, artist and creative entrepreneur, published since 2019 with my novels Le Bruit des Pages and Le Refrain de l'aube (available in french only).
I am currently working on a fantasy project, scheduled for 2023/2024. After a literary baccalaureate, I lived in India where I trained in wellness and yoga. I traveled to Asia, Europe and Russia before returning to France to train as a life coach and write my first novel. I attended a degree in Modern Literature at university before leaving to live abroad for a year, in French Polynesia, where I finished writing my novel Le Bruit de Pages, winner of the Prix du Livre Romantic 2019.
In addition to writing, I have a great passion for watercolor and drawing, which I now express through creations that I sell on my online Etsy store. As an inveterate dreamer, I cultivate my imagination and my creativity every day, and I am particularly passionate about fantasy, folklore, mythologies and world history. While being a lover of the nature that surrounds me, I attach great importance to my interior, which I take care of and decorate according to the seasons.
Today, after two published novels and a literary prize, I begin a new editorial adventure with the creation of a vast fantasy universe, which will host my next novels. At the same time, I plan to self-publish some of my short writings… Subscribe to the newsletter so you don't miss a thing!
For more articles over here !